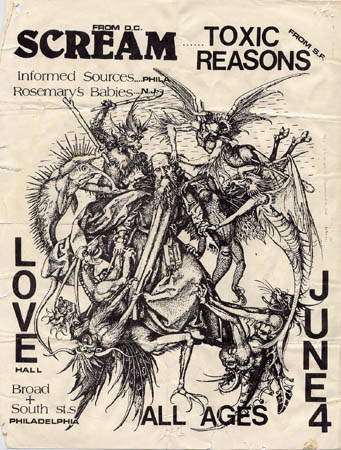 Toxic Reasons from Love Hall in 1983. I'm not sure of the date the flyer says June 6th but the audio files say the show was on 3-27-83. Toxic Reasons were one of the best Midwest hardcore bands of the 80's. This video is only the end of their set with 3 songs from Independence (Drunk And Disorderly, Riot Squad & Rally 'Round The Flag, Boys) and then Powercrazed & No Pity from Kill By Remote Control Below the video is a link to get the complete show audio files.
Thanks again to Pete at Sounds of Tomorrow for the beta tapes
The complete show audio files from this show are available at Noise Addiction.