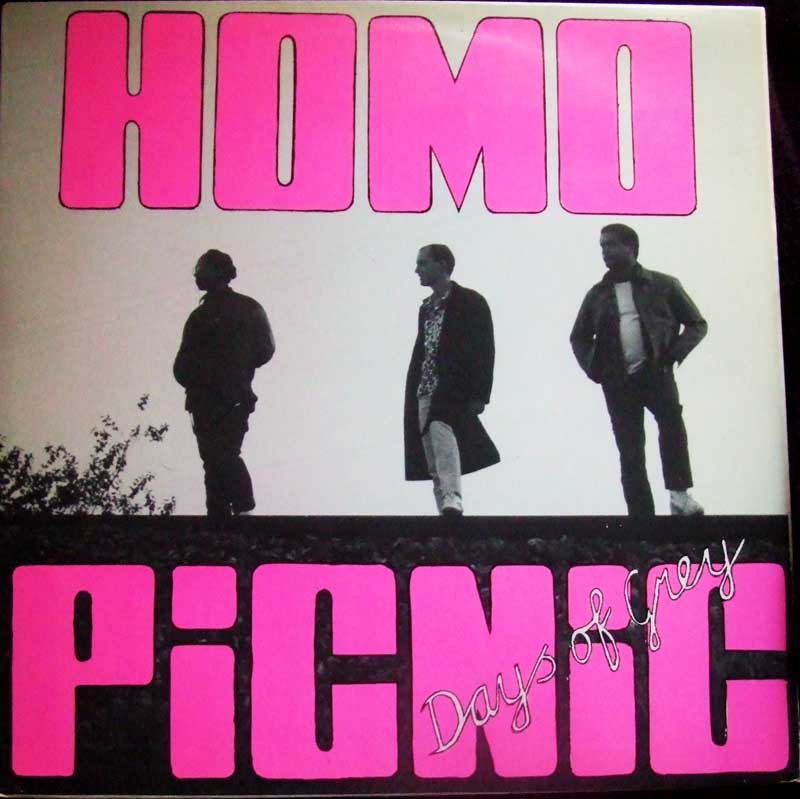 Homo Picnic headlined the very first hardcore show I went to in Bethlehem PA. I bought their T-shirt but didn't see them since my friend who drove had a junior license and we had to be home by midnight.
After I moved to Philly I made up for it by seeing them allot.
Besides seeing then at their shows you could usually see members of the band at all the other shows or by the keg at parties. I believe Days of Grey was their only full album.
If you want to check out an earlier demo tape or live on WXPN go to Noise Addiction
Go to Homo Picnic's facebook page
Days of Grey (25th Anniversary Remastered Edition) is available now on CD Baby – So I am taking down the mp3 files. I will put up a link to buy it when it is available.